SHORT BIO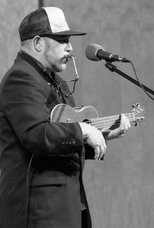 Ukulele-strumming artist from San Francisco Bay Area, Jon Gonzales weaves ukulele folk-hooks with lyrical psychedelic satire and "pushing-the-envelope" paradoxical, universal subjects in his songs.

In today's shifting online-music world of single's releases, Gonzales' talent for solid album-making along with studio producer, bassist and fairy music godfather, Michael Lindner, has led to the creations of his debut, "Water 'n Whiskey" (BMI, 2012), and follow-up "Hump" (BMI, 2015).

Teacher by day, father for life, Gonzales performs solo acts, and collaborates with his band, Jon Gonzales 'n Family.


LONG BIO
Hailing from the hills of Sonoma County in the San Francisco North Bay, Jon Gonzales records and performs ukulele hook-folk melodies for ALL humans to enjoy. Teamed with producer, recording engineer, and bassist Michael Lindner of Alley One Studio, Jon has become a popular mainstay as recording artist, entertainer, and organizer on the bohemian music scene of the North Bay.

Jon's music attracts listeners of all ages with his catchy hooks and lyrical twists. Songs "Yer So Beautiful" and "Oh Lucia" from his debut Water 'n Whiskey (2012 BMI) and "Green Grass 'n Shade" from Hump (2015 BMI) are highly-influenced by his songwriting idols Bob Dylan, Bono, Paul Simon, and authors Tom Robbins and Khalil Gibran. Jon's songs are frequently aired on various radio stations in northern California, and performed live in various formats: solo, stringband (Jon Gonzales Stringband), and full band (Jon Gonzales 'n Family). Side projects include leading the Ukazookee Orchestra, and Spanky 'n Petunia (w/ vocalist Belle Sweeney).

Jon's 2016 efforts include Railroad Square Music Festival, Earlefest, the North Bay Ukulele Festival, an on-air video interview on KRCB's Sonoma Spotlight, a video interview with folk icon Bruce Cockburn, and an article in the Upbeat Times (Oct. 2016).

Jon also hosts the popular monthly series, Songwriters-in-the-Round in the intimate Abbey at the Hopmonk Tavern in Sebastopol, CA, attracting the talented songwriters of the north bay region. Along with fellow uke-ist Carissa Green, Jon hosted the inaugural North Bay Ukulele Festival in Santa Rosa, CA.in October 2016.

After living his childhood in suburban streets of Bakersfield, Jon got his degree and teaching credential in English at Sonoma State University, and has served as full-time teacher since 1999. In 2008, Jon picked up a ukulele, taught himself, and now you have today's emergent ukulele singer/songwriter.
​PRESS
"The only musician we've ever come across that can make music you want to hear that includes a kazoo and a ukulele, to add some silliness to his awesomeness". - Crissi Langwell, The Press Democrat (January, 2013)
Music ReviewHUMP (BMI 2015)/ Jon Gonzalesby Doug Jayne (Owner of Last Record Store/ DJ at KRCB)
I have the privilege of hearing and listening to lots of new music.
Most of the time, the CD's are presented to me along with fancy-printed artist bios called "one-sheets".
In the case of "HUMP" the sparkling new CD by singer/songwriter Jon Gonzales, there was only an informal handwritten note by the Sonoma County ukulele slinger: "My new CD. ~J.G."
I have a short bio of Jon Gonzales that lives in my head; he and I share something that we wish we didn't: the death of two young, beloved family members. Just a few short months after my grandson Jayson died, Jon lost his son Jasper.
Thank God for music; for it is
music
that helps sooth this often unbearable pain.
I mention this only because I think I hear things in HUMP (which is dedicated to Jasper) that may sound different to others.
For example, the opening track "Ad Glorium", Gonzales sings "I really love to laugh", followed by minor chords strummed on a ukulele, and a irresistible guitar hook.
I'm thinking that this song will sound whimsical and fun to most folks, and there is an adorable video on Jon's website (
http://www.jongonzales.com
), but I hear a melancholy in this song.
But it's an
optimistic
-melancholy. Thankfully it only brought a tear to my eye that first listen. I'm good now.
​The arrangements and production on "Ad Glorium" are outstanding. The instruments are mixed well, the harmonies are lush, but light as a feather.
I single out this song because it is the job of the lead-off track to compel the listener to continue listening, rather than hit the SKIP button.
I keep listening:
"All Roads Lead to Love" has a reggae vibe. "Green Grass 'n Shade" could have been a single from the 60's. By the time I reach track 5 ("Lil' Purple Friend ), it becomes clear that each song on HUMP has a unique sound and vibe.
The album winds down after 10 original songs with a joyous, yet subdued cover of the Talking Heads, "This Must Be the Place (Naive Melody)", and closes out with Jon's tribute to Lou Reed, his original "Lou Reed".
This is the 2nd release by Gonzales that was produced by Michael Lindner, who also plays bass in the JG Band. They obviously work well together, because HUMP sounds even more sophisticated and developed that the previous CD "Water 'n Whiskey".
Most important, HUMP is a good listen from start to finish.
DISCOGRAPHY
BOOKING/CONTACT